BYG (Bridge Youth Group)
BYG is for youth in 5th and 6th grade. It is designed to form a bridge that connects our "SPARK" (Sunday school) to "IGNITE" (Confirmation) programs at Faith.
Faith partners with caregivers in the formation of faith in our children and youth. We guide them as they explore faith in personal and trusted relationships through small groups. We begin with a large group Bible teaching, then break up into small groups to not only dig a little deeper into the topic, but create lasting relationships through learning activities and the Faith5 program – Share, Read, Talk, Pray and Bless.
BYG Events:
BYG Bowlero Event – February 5th, 2:15 – 5:15 p.m.
One of the wonderful pieces of our BYG (Bridge Youth Group) is not only does it focus on faith, but it also has a relationship building piece. We will be going to Bowlero in Eden Prairie to build on those relationships.
Cost: Your BYG registration fee already covers the bowling, shoe rental, unlimited soda/lemonade, and a $7 arcade card. (I am still confirming the unlimited soda and arcade cards.) You are welcome to bring money for concessions, however, Bowlero uses a cashless system.
Register here >>>
BYG and IGNITE partner with FMSC – February 15th
BYG and IGNITE will have the opportunity to serve through Feed My Starving Children on Wednesday, February 15th. We have a limited amount of spaces for each shift. Consider getting your youth's small group to serve together at the same time!
There are two shifts available.
3:45pm- 7:00pm (Actual FMSC time is 4:30-6:15 p.m.)
6:15pm- 9:30pm (Actual FMSC time is 7:00-8:45 p.m.)
To register, go to https://www.signupgenius.com/go/904084da9a82fa0f94-feed#/
When you register, please list ALL participants (adults and youth) and if a ride is needed in the comments.
Monday Fun Day – February 20th, 9:00 a.m. – 11:30 a.m.
Not sure how to spend President's Day?! Come to Faith! FREE Event!
Ages: Preschool (3yrs) – High School.
Shannon & Shane will have crafts, games, snacks, and more! Caregivers are welcome to stay or drop off their kiddos.
A registration will be set up to make sure we have enough supplies. Watch the website and your emails for more information.
Summer Stretch
July 10th-14th, 2023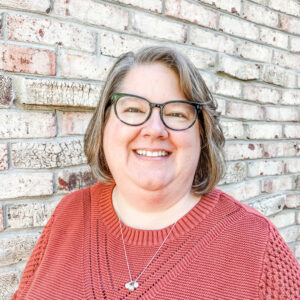 Contact Shannon Anderson with questions by clicking
here
.