Believe Summer Faith Tour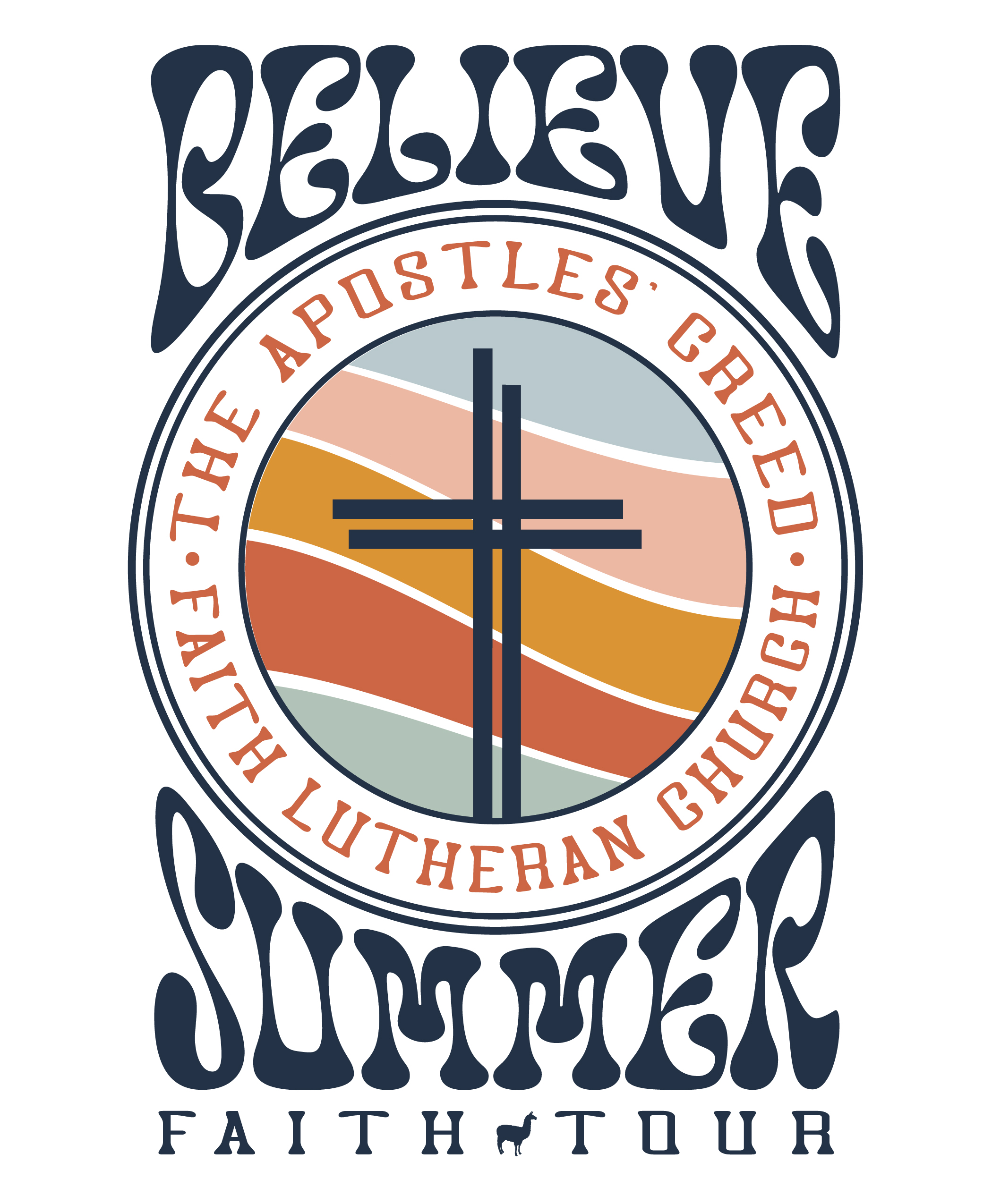 Wednesday Summer Worship at 6pm
Each Wednesday, we will have worship, food, and an activity, whether we are at Faith or another location. Just as our faith is not confined to the church building or property, we're taking the Believe summer tour into our community and the surrounding area.
What to expect?
Worship will be simple with music, scripture, sermon, Apostle's Creed and prayer. Food will vary each week between food trucks, grilling, and bring your own picnic. Activities will change depending on our location and the theme for the week. More details on food and activities by date will be available in worship, our website (right here!) and our socials.
Order a Tour Tee or other Faith merch?
All orders will be available at Faith, we will keep you posted on the pickup date!
Volunteers are needed!
Please contact the church office to connect with a team.
Angi Johnson
Activities Team Lead – help with activities and games
Marcia Bening
Music Team Lead – help with music and worship leadership
Tina Ackermann
Food Team Lead – help with food coordination, grilling & serving
Craig Antolick –
Logistics Team Lead – help with setup, tear down & sound needs
Calendar details
August 30, Resurrection & Life Everlasting – Schram Vineyards
Meet in the Barrel Room (lower level of the main Tasting Room). The Perfect Pairings Food Truck will be available for dinner orders. See their
menu here >>>.
Also available is variety of Grab & Stay food options in the cooler in the main Tasting Room.